3rd International Symposium of the Transregio 67
FRONTIERS IN BIOMATERIAL SCIENCE

20.-21. March 2020 at Leipzig University,  Paulinum, Augustusplatz 10, 04109 Leipzig, Germany
FBS 2020 canceled due to coronavirus
Due to current developments, the 3rd international symposium on 20-21 March 2020 at the Leipzig University has unfortunately to be canceled.
This decision was not an easy one, especially since there are very high registration numbers for this year's symposium. But for reasons of precautionary health protection, we have decided that it is more important not to endanger the well-being of the visitors of the symposium. Even though the symposium is not one of the "major events with more than 1,000 participants", several hundred people, including from abroad and with long travel distances, would have been expected at this year's date. This would increase the risk of a further spread of the corona virus.
The organizers ask for your understanding for this decision and hope to contribute actively and to the best of their knowledge and belief to the protection of health. A new alternative date for the 3rd International Symposium will be announced shortly.
With the best wishes
Prof. Dr. Jan Simon & Prof. Dr. Carsten Werner
(Chairspersons)
Session 3: HIGHLIGHTS OF TRANSREGIO 67

Session 5: INTERLEUKIN-17

Registration & Poster abstract submission
The online registration and poster abstract submission to the 3rd International Symposium is open.

Attendance at the symposium is free of charge. The Registration covers conference materials and admission to all scientific sessions (incl. lunch buffets and coffee breaks). Participants must book and pay for their travel costs and hotels by themselves. We have reserved a contingent at Radisson Blue Leipzig (Augustusplatz, 106 EUR/night). Please send your reservation request to sfb.trr67@medizin.uni-leipzig.de. Participants had the opportunity to present a poster during the international symposium. It is not necessary to present a poster in order to participate in the conference.
POSTER SUBMISSION
Abstracts must be submitted in English with accurate grammar and spelling of a quality suitable for publication. Abstracts may be submitted only electronically using the online form. In the case that electronic submission is not possible, please contact the Confernce Office (sfb.trr67@medizin.uni-leipzig.de). All abstracts submitted will be reviewed by the committee and you will be notified if your poster has been accepted.
DEADLINE for all poster abstract submission is March 1, 2020.
The maximum acceptable size for a poster is A0 (height 119 cm x with 84 cm) and should be in portrait format. Participants are asked to bring their printed poster with them as no poster printers will be available at the conference.
* LETTER OF INVITATION
Participants needing an official invitation letter to attend the congress may contact the scientific secretariat specifying the necessary details. This service is designed only to assist participants who need a visa or permission to attend the congress. The letter of invitation does not financially obligate the conference organizers in any way. All expenses incurred in relation to the conference are the sole responsibility of the attendee.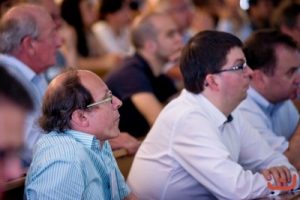 2nd International Symposium of the TRR67 and CRC1052
Frontiers in Biomaterial Science
June 24-25, 2016 in Leipzig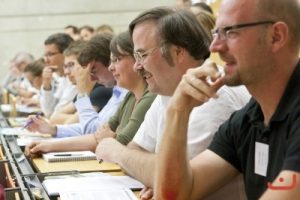 1st International Symposium of the TRR67
Frontiers in Biomaterial Science
September 1-2, 2011 in Dresden