Silver Exhibitor
Cambridge University Press
Publisher Details
Cambridge University Press is a not-for-profit publisher that dates from 1534 and is part of the University of Cambridge. Our mission is to unlock people's potential with the best learning and research solutions by combining state-of-the-art content with the highest standards of scholarship, writing and production. Visit our virtual stand to discuss publishing with us, or browse free articles and chapters and our latest publications at www.cambridge.org/ENIUGH and get a 30% discount.

Website

Follow Journal of Global History on Twitter

Contact

Michael Watson
mwatson@cambridge.org.
About Cambridge University Press
Welcome to our virtual booth for ENIUGH 2021! As always, we have an exciting range of new titles to share with you in global and world history. These include new books in our monograph series on International and Global History, Critical Perspectives on Empire, Asian Connections, Global Health Histories and The Global Middle East as well as a major new reference work in The Cambridge History of Terrorism. We also have a number of new books for your courses including Kris Manjapra's Colonialism in Global Perspective, Patrick Manning's A History of Humanity: The Evolution of the Human System and Andrew Ede's Technology and Society: A World History.
We hope that you will enjoy browsing these and all of our other titles which are available here at a 30% discount www.cambridge.org/ENIUGH.  We are also proud to publish the prestigious Journal of Global History.
Ruling the World author Q and A session
Colonialism in Global Perspective author Q and A session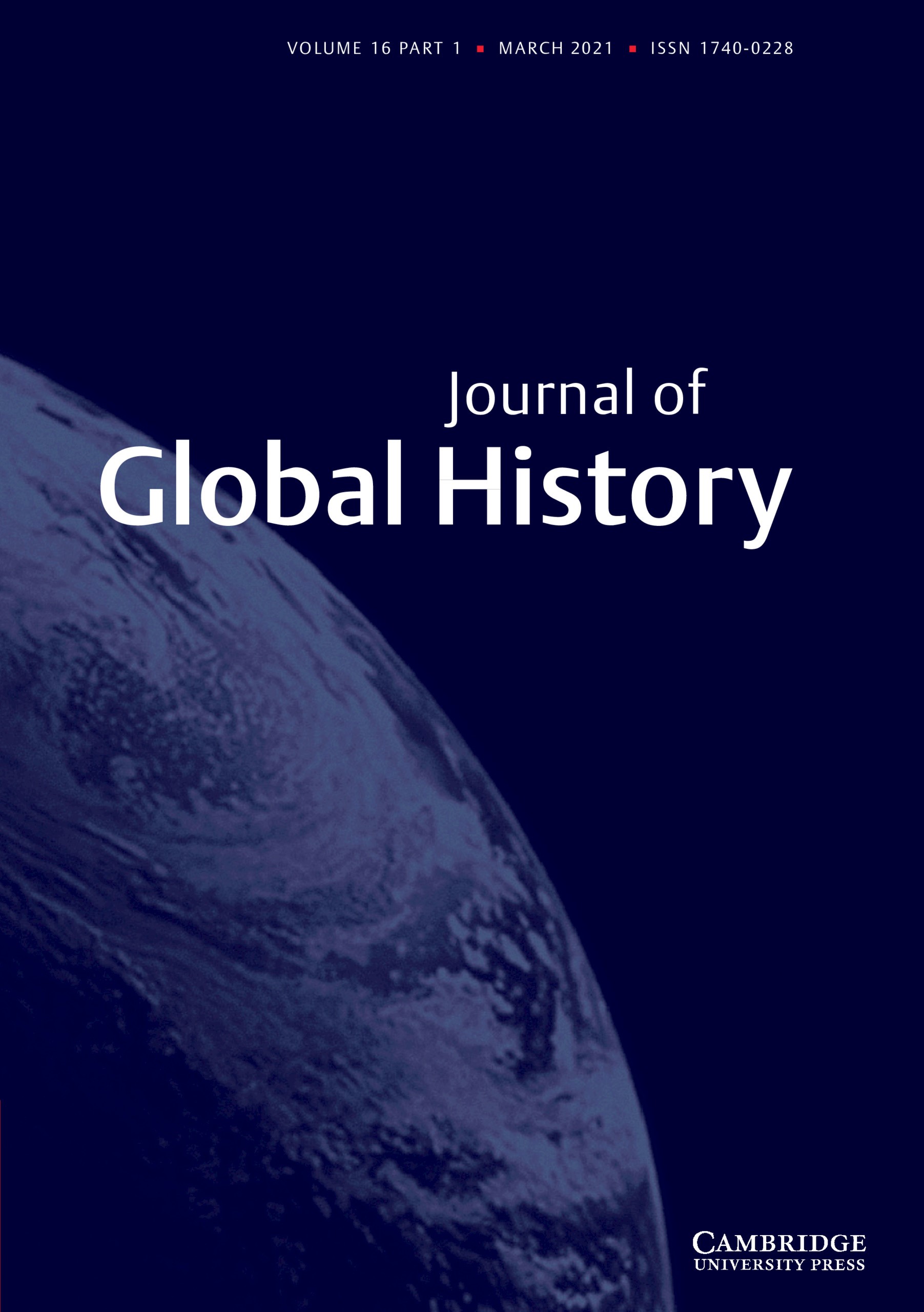 Journal of Global History
The Journal of Global History aims to be the leading scholarly outlet for comparative and connective accounts of world historical significance. JGH publishes articles that examine structures, processes and theories of global change, inequality and stability, as well as articles focusing on smaller scales that are in keeping with, or transcend, the boundaries of historical polities or environments.