Graduate School of the SFB1423
The goal of this Integrated Research Training Group (IRTG) is a training program that comprehensively addresses all aspects of current GPCR research. This profile will qualify graduates for an independent career in various acdemic and industrial areas. The doctoral researchers are expected to spend about 5-10% of their time on qualification, which is mainly covered by this program. A comprehensive qualification program will be established comprising four sections: scientific modules, annual summer schools, international laboratory rotations, and professional skills workshops. The SFB1423 depends on interdisciplinary collaboration of the project leaders. That also applies to the research projects of the doctoral researchers. Therefore, each doctoral researcher will be co-supervised by at least two advisors.
Here you will find the young scientists currently participating in the graduate school who have agreed to this online list.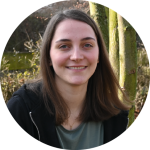 Hannah Lentschat (B01)
Lisa Peuker (B01, associated)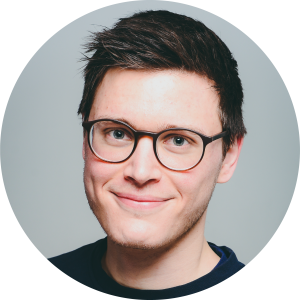 Manuel Christian Troll (B01)
Maik Pankonin (C01)
Pauline Löffler (C05, associated)
We believe that the doctorate is the most important and decisive period in a young researcher's career planning process. Therefore, all doctoral projects are generally co-supervised by two advisors to ensure a constant feedback from two independent backgrounds. The main advisor is the leader of the project the researcher is employed in and a second advisor preferentially with an orthogonal expertise is chosen in agreement between doctoral researcher and advisor. The second advisor may also come from Vanderbilt University. In addition, modern science is highly international and interdisciplinary, therefore, we strongly encourage our researchers to indulge in such international exchange and expose themselves to a solid piece of work experience abroad.
All doctoral researchers and thesis advisors need to sign a mutual supervision agreement that regulates the details of the support, expectations, the frequency mode of progress reports and other practicalities during the thesis. Also, measures of conflict resolution will be detailed in this agreement as well as support for young parents. We will also discuss these issues with all Project Leaders on the first retreat of the CRC and develop a common text that can be used by each group.
Download PDF: click here
The Graduate School offers a variety of resources and professional development programs to help graduate students and postdocs achieve their professional goals. Doctoral students and postdocs will benefit from our continuing education programs. 
Chemical Modification of GPCRs
Expression Technologies
Endocrinology
GPCR Molecular Biology
Structural Biology
Evolution of GPCRs
Computer Modelling
GPCR Drug Discovery
GPCR Cell Biology
Coming soon.
2021
»   26. – 27.01.2021  Academic Writing / Successful Publication
»  17.05.2021  Know your Cometencies – find your job and career – Academia
»  15.06.2021 My visibility as a scientific expert for recruiters on
LinkedIn & ResearchGate
»  23.-25.06.2021 GPCR downstream effectors, it's all about enzyme kinetics
»  16.-20. 08.2021 MKF Module "Exploring Biomolecules in 3D"
»  23.08.2021 Know your Competencies – find your job and your career: Industry
»  08. 10. 2021 Time- and Self-management in Academia (Part I)
»  05. 11. 2021: Time- and Self-management in Academia (Part II)
»  29. – 30. 11. 2021: Project Management for Scientists & Researchers (Classic&Agile)
2020
One of the tasks of the graduate school is to establish a good network between the post-scientists involved in SFB1423. To this end, monthly meetings are held for doctoral students to present and discuss their own research topics.
A key element of the summer schools will be presentation of their research by the doctoral researchers. These presentations will be given without the project leader of the project being present such that a good learning atmosphere will be created.
Our first Winter School took place March 14-17, 2022
Our second Summer School took place September 08 – 10, 2021. 
Our first Summer School took place September 14 – 18, 2020. 
2022: Research Data Management 
2021:  Posterfeedback focussed on visual aspects
Lecturer: Birgit Lukowski
2020:  Convince with your conference talk presentation skills for scientists
Lecturer: Dr. Carsten Rohr

2022:
Sören Schuster (CFH Management GmbH, Venture Capital-Industry)
2021:
Dr. Guido Reuther (Professor for applied physics, HTWK Leipzig)
Dr. Tilman Häupl (Teacher)
2020:
Dr. Martha Sommer (Institute of Medical Physics and Biophysics, Charité Berlin)
Dr. Lars Baumann (Bayer AG, Research & Development, Pharmaceuticals, Lab head "Peptide Drug Innovations")
International exchange is a normal mode of successful research in the 21st century. Over the last 10 years, very extensive scientific collaborations between Vanderbilt and Leipzig Universities have been established. 
Key elements of this ongoing collaboration are scientific exchanges of students, postdocs, and Project Leaders for extended periods of time to conduct research, learn new methods, and teach scientific courses. So far, 47 teaching modules have been taught by Project Leaders at the respective partner university. We would like to emphasize that this exchange took place on all academic levels involving: so far 53 undergraduate students, 32 graduate students, 22 postdoctoral researchers, and 65 Project Leaders toke part in this exchange program, and has resulted in 59 corporative scientific papers.
The graduate students and postdocs in the CRC are require to undergo a 3 to 6-month lab rotation in a group of the partner university on either side of the Atlantic. 
Application:
Find suitable lab among the labs within the CRC or from the Vanderbilt University.

Create a short description of the project, include your CV and an invitation letter from receiving lab.

The decision on the proposal is made by the board.
The SFB1423 offers fellowships (up to 5 months) for doctoral projects in its subprojects for
Scholarships for PhD students with a master's degree or diploma (university) in natural sciences
Scholarships for medical students (after first level of the Medical Exam)
The scholarship provides financial support for carrying out the experimental part of the doctoral project.
Amount and duration of the scholarship
Scholarships can be awarded up to five months. The amount of the fellowship is 861 Euro per months for medical students and 1.000 Euro per month for PhD students in natural science.
Who can apply?
PhD students in natural sciences and medical students who have passed the first level of the Medical Exam.
How do I apply?
Please visit the homepage of our collaborative research centre and find out about the subprojects in the SFB1423. Please contact the principal investigator of the subproject you are interested and send your application forms to him/her.
Application deadline
Applications are possible at any time. There is no application deadline.
Instruction sheet for the application of scholarships in SFB1423 
(1st funding period, valid from 01.01.2020)
Downloads (Documents and Forms)
IRTG Forms & Registration
SFB1423 Templates
Regulations for Promotion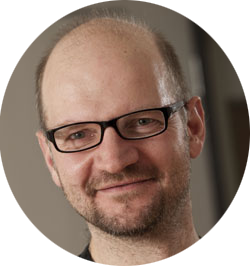 Prof. Dr. Daniel Huster (Project Leader)
Leipzig University, Faculty of Medicine
Institute of Medical Physics and Biophysics
Härtelstraße 16 – 18, D-04107 Leipzig

Phone +49 341 97 15701
E-Mail
Web biophysik.medizin.uni-leipzig.de
Dr. Juliane Adler (Coordinator)
Leipzig University, Faculty of Medicine
Institute of Medical Physics and Biophysics
Härtelstraße 16 – 18, D-04107 Leipzig

Phone +49 341 97 15726
E-Mail
Web biophysik.medizin.uni-leipzig.de