Dear friends and colleagues,

It is with joyous hearts that we welcome you all to the beautiful and historic city of
Leipzig for this celebratory 4GPCRnet International Symposium. This meeting takes
place in the spirit of unity: our four Germany-based GPCR-focused research networks
have joined forces to reunite the international community after two long pandemic years.

Over the four confernce days, we will together experience the latest findings and approaches to GPCR signal transduction research spanning a broad range of perspectives from the molecular, cellular and physiological levels. The inclusive program highlights diverse and emerging topics in our field that will inspire us all. The Symposium aims to promote international and interdisciplinary cooperation by fostering an open synergistic environment. Among the 450 participants of the meeting are many of our field's most renowned researchers and also – most importantly – many early career investigators who we hope will be invigorated with new ideas and networking opportunities. 
We wish you all an enjoyable experience in Leipzig!
Sincerely yours, Co-Chairs of the 4GPCRnet International Symposium
Prof. Dr. Annette G. Beck-Sickinger
(Leipzig University, Chair of SFB1423)
Prof. Dr. Andreas Bock
(Leipzig University & Max Delbrück Center of Molecular Medicine, Grant Holder of CA18133 ERNEST)
Prof. Dr. Evi Kostenis
(University of Bonn, Chair of FOR2372)
Prof. Dr. Dr. Ines Liebscher
(Leipzig University, Grant Holder of CA18240 Adher'n Rise)
Prof. Dr. Simone Prömel
(Heinrich Heine University Düsseldorf, Chair of CA18240 Adher'n Rise)
Dr. Martha Sommer
(ISAR Bioscience, Chair of CA18133 ERNEST) 
For late Registration and the final Program information please check the conference website:  >> https://4gpcrnet.de 
The European Research Network on
Signal Transduction (ERNEST) is an Action
funded by COST (European Cooperation
in Science and Technology, www.cost.
eu). The main scientific objective of
the Action is to develop a common,
comprehensive and holistic understanding
of signal transduction that will advance
development of pathway-specific chemical
modulators. ERNEST comprises a diverse
multidisciplinary network of nearly 800 researchers worldwide. Diversity is manifest
not only in core expertise, but also career level, gender, country of residence, and
institutional sector. Since 2019, ERNEST has served the community with bi-annual
meetings, training schools and ECI-organised initiatives, as well as financial
support of cross-border scientific exchanges, open access publications, and
reliable communication channels that support networking and cooperation.
Website: https://ernest-gpcr.eu/

Adher 'N Rise (ADHEsion GPCR Network:
Research and Implementation Set the
path for future Exploration) is an Action
funded by COST (European Cooperation
in Science and Technology, www.cost.
eu). Its aim is to promote, stimulate
and translate research on Adhesion-G
protein-coupled receptors (aGPCRs) 'from bench to bedside' in Europe. Scientists
as well as clinicians with divergent expertise and interests begin to recognise the
biological importance of aGPCRs and their unexploited pharmacological potential.
The Action supports this relatively young and growing community of aGPCR
researchers by providing communication platforms and opportunities to interact.
Early Career Investigators (ECIs) are of utmost importance to Adher 'N Rise as they
ensure the development of novel ideas and the long-term progress of the field.

Website: https://www.adhernrise.eu/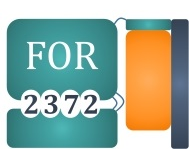 Based at the University of Bonn, the Research
Unit 2372 "G-protein signalling cascades:
with new molecular probes and agents to
new pharmacological concepts" is funded
by the German Research Foundation and
involves partners at the BMRZ-Goethe
University in Frankfurt, Otto-von-Guericke-
University Magdeburg, and the
Paul Scherrer Institute in Switzerland. This
multi-disciplinary consortium aims at the
rational design and the generation of novel, cell-permeable signalling inhibitors with
selectivity for G protein families. Molecular-mechanistic analyses of these inhibitors
provide insights into the relevance of individual signalling cascades within complex
signalling networks and (patho-)physiological events. Since GPCRs serve as molecular
targets for a plethora of drugs, novel principles for piloting intracellular signalling
might also inspire the development of therapies addressing GPCRs themselves.

Website: https://www.for2372.uni-bonn.de/
In the Collaborative Research Centre 1423
"Structural Dynamics of GPCR Activation and
Signalling", scientists from the life sciences,
medicine, pharmacy and bioinformatics
of Leipzig University are working together
with partners at the Charité Medical
University and Max Delbrück Center in
Berlin, as well as the Martin Luther University
Halle-Wittenberg. The aim of this German
Research Foundation-funded initiative is
to understand two understudied classes of GPCRs, the peptide receptors and the
adhesion receptors, specifically the structural dynamics of ligand binding, signal
transduction, and downstream control of G protein- and arrestin-signalling pathways.
The goal of the CRC is to clarify the dynamic structural states of these GPCRs in order
to understand their functions and thereby facilitate development of novel therapeutics.